Dawn French & Her Work
• Biography
• Comic Relief
• Film
• Theatre
• Sound Clips


French and Saunders
• About The Show
• Spoofs
• Pictures, Series 1 & 2
• Pictures, Series 3 & 4
• Pictures, Series 5 & ...
• Sound Clips


Murder Most Horrid
• About The Show
• Episode Guide, Part 1
• Episode Guide, Part 2
• Pictures, Series 1 & 2
• Pictures, Series 3 & 4
• Sound Clips


The Vicar of Dibley
• About The Show
• Episode Guide, part 1
• Episode Guide, part 2
• Pictures, Series 1
• More Pictures, Series 1
• Pictures, Series 2
• Pictures, Series 3
• Sound Clips
• The Real Village


The Big Issue
• Introduction
• Sixteen 47


Dawn French News
• Latest News
• Old News - 2000
• Old News - 1999
• Old News - 1998
• Old News - 1997


Dawn French Pictures
• The Sugar Lumps
• Dawn on Parkinson
• Sixteen 47
• Modelling
• Miscellaneous


Interact
• Join The Mailing List
• Dawn French E-Postcards
• Sign The Guestbook
• Read The Guestbook
• Contact Dawn French
• Buy Dawn French Videos


Other Sites
by Caroline Marshall
• Supergirly
• Ruby Wax
• Arabella Weir
• Meera Syal
• Gimme Gimme Gimme
• Victoria Wood
• Caroline Aherne
• Liza Tarbuck
• Caroline Quentin
• Lenny Henry
• Pauline Quirke

Dawn French film work

Dawn French has recently branched out to feature in several films, including The Adventures of Pinocchio, Milk (Sky Pictures) and Maybe Baby (2000).

MILK (1999)

James Fleet successfully steps out of his role as Hugo in the Vicar of Dibley, and makes an impressive debut as the central character, Adrian.

With a wonderful ensemble cast (not that I'm biased!) including Dawn French as Adrian's sister and Lesley Manville (Real Women) as his rather desperate but sweet admirer.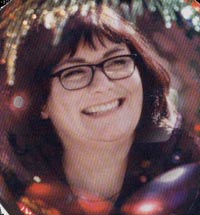 I've never seen the female lead Clotilde Courau before, but that says more about my knowledge of French actresses (except the Dawn kind) than anything about her status as an actress.

Milk tells the story of how Adrian copes with his mother's death, which ends up being pretty well because she was a bit of an old bat. The family gather around to mourn while Adrian falls in love and ends up being the happiest he's been in ages. aaah.

Dawn was rather impressive too. I must admit that after hearing her first few lines i did think, uh-oh she's just the vicar of dibley with a new name - but as the character develops, you see a new side to Dawn's acting with quite a bit of stress and even some blubbing.

It's intelligently written with a nice happy ending. - Not as cheesy as the Hollywood romantic comedies I'm rather partial to, but that's just why we love our good old British films!